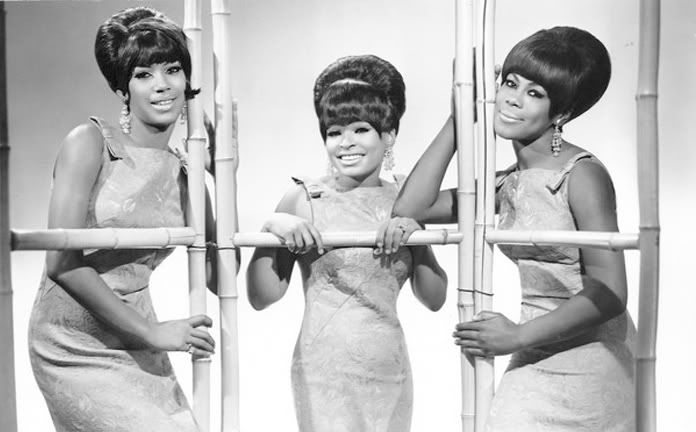 As I'm sure I've said before, I'm a huge sucker for 60's girl groups so I was completely heartbroken when I heard that Gladys Horton, the co-founder of The Marvelettes had passed away on the 26th. In honor of Ms. Horton and of the original group members, I thought it would be fitting to do a little tribute.
The Marvelettes have unfortunately been stuck down in the footnotes when it comes to great girl groups, but they've always held a special place in my heart. Not only were they amazingly talented, unique, and stylish, their story is fantastic. Horton loved performing as a girl, and upon entering high school, she put together a group of female classmates to enter the school's various talent competitions. One such show won them the chance to audition for a young Detroit label called Motown Records. Berry Gordy saw potential in the group, and asked them to return with some original material. What they came back with would end up being the label's first #1 single,
Please Mr. Postman
.
Please don't miss the nerd on the end of the row clapping off beat. *Sigh*
I don't think I can explain to you how much I love this song, and I have to say, a lot of what I love has to do specifically with Gladys Horton. The raspy voice? The stunningly perfect bob? The adorable gap teeth? The fact that she's fifteen freakin' years old? FIFTEEN, people! When I was fifteen, I was making questionable fashion choices left and right! If I attempted to put together a group of girls at the age of 15, we would have wound up looking more like the band from
The Muppets
than anything remotely close to this good.

The best part is that The Marvelettes predated the machine's "charm school" mentality. Gordy had a penchant for polishing his acts to a high professional sheen, which you can see with groups like The Supremes and Martha & the Vandellas, but not with The Marvelettes. They choreographed their own dance moves, and had that little edge that has always made them seem a little more approachable. If you aren't familiar with the group, they had quite a few hits after
Postman
that are definitely worth repeated listening. Do yourself a favor, and get your hands on some.
Dee soonah dee bettahhhr...